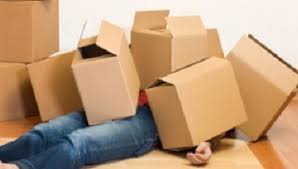 As 2020 opened, it was important to us that you know how very much we value your loyalty and friendship!  This note has been updated on 8/20/20...
The New Year brought changes that affected our business even before most of us had even heard of Corona/Co-vid-19.  Our lease at Dobson Rd ended this year and after a great deal of contemplation, we made the very difficult decision not to sign another five-year lease.  Thus, we transitioned to new location(s) during the  month of January 2020. 
Our Joan retired and moved to Texas to spend more time with her sons and  their families.  While she will continue to see clients during trips to Arizona, her availability will be limited.   Please reach out to her directly should you wish to see her.  She is no longer accepting new clients.
Kyle will continue working at the Las Sendas Salon Suite location on Thursdays and some Saturday's.  She's now in a larger suite (#4)  The laser will accompany her to Las Sendas to live with Emerge Skin Spa, with whom she's partnerning, so those treatments (photo facial, Clear Lift and laser hair removal) will be available at that location by Kristina Lee, of Emerge.  Kristina is located in the Victory Wellness Center next door to Las Sendas Salon Suites.
Additionally, Kyle has joined the team at AZ Oculoplastic Specialists (AOS) in Scottsdale (see, we DO hear you Scottsdale and beyond peeps!).  She'll be available for appointments on Wednesday and Fridays.  Dr. Ali Ghafouri is a renowned oculoplastic surgeon who provides outstanding facial cosmetic and reconstructive surgery.  They also have an array of aesthetic lasers to meet a variety of treatment needs provided by Kim Pate, LE.  The Hydrafacial and ThermiVA systems will accompany Kyle to the Scottsdale location. 
Sarah is working with Red Mountain Med Spa in Gilbert and Chandler.  We'd love to have her join AZ Oculoplastic Specialists too, so keep your fingers crossed! 
To book an appointment with Kyle: 
Cielo Aesthetics in Las Sendas Salon Suites, 3654 N Power Rd (Bldg 5, Ste 4), Mesa, AZ  85215. You can go directly to www.cieloaesthetics/myonlineappointment.com or by using the "Schedule Now" button on our website or Facebook page.  You may also call 480-494-5173 - please leave a message if she's unable to answer right away. 
 AZ Oculoplastic Specialists, 9431 E Ironwood Square Dr, Scottsdale, AZ  85258.  Please call 480-905-1010.  
To book an appointment with Joan: 
D'Ambrosia Hair Salon, 10290 N 90th St, Ste B, Scottsdale, AZ  85258.  Call her directly at 480-296-8429. 
To book an appointment with Geri: 
Call 480-947-1545 
Geri will be seeing patients at the Las Sendas office, as well, so you can ask about that when calling the office. 
Change is very difficult and we're all struggled with the thought of leaving our Dobson  location.   We believe that once the dust settles, however, it will prove to be a positive change.  Google has  proven to be uncooperative and  shows us still at Dobson Rd and our location temporarily closed. We thank you in advance for bearing with us through the transition.  In order to best accommodate your needs, we ask that you please advise us as to which location you'd like your records transferred.