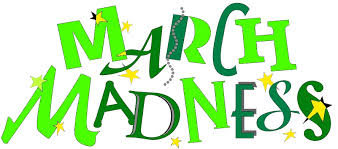 It's total madness at Cielo as we open a secondary location AND provide you with slam dunk savings!  March on in for….
Radiesse – $50 off the first syringe, $100 off the second, and so on…  Now's your chance to really get the correction you need!  To sweeten the deal…receive 15% off any Neocutis products (Micro Day, Micro Eye, Micro Night, Micro Neck/Decollete' Firming Cream) to enhance your treatment results.
Dysport – get $50 off now and double down on points toward your next treatment! (only valid if you haven't had a Dysport treatment during the last 90 days).
ThermiSmooth Face – Fight the signs of aging with ThermiSmooth® Face.  By using radiofrequency energy, controlled, noninvasive dermal heating smooths the skin for natural-looking results without surgery or down time.  For all skin types. Ideal for treating the fine lines and laxity around the eyes and lips!  $447 for a package of 3 treatments.
VI Peels – Likely the finest peel you've ever experienced!  The unique blend of ingredients produces powerful results without pain, skin prep, and with very little downtime.  Only $199 this month!  Ideal for:
improving tone/texture/clarity of your skin
reducing pigment, age spots, hyperpigmentation and melasma
soften lines and wrinkles
clear acne skin conditions and reduce acne scars
stimulate the production of collagen for firmer, more youthful skin
Precision, Precision Plus and Precision Acne
We are excited to announce that Kyle is accepting appointments at our new location in the Las Sendas Salon Suites in NE Mesa beginning March 7th!  You can now get your injectables (fillers, toxins, vitamin shots, PDO/Instalift Sutures) in this cute spot among a variety of other hair, nail and skin experts.  Kyle will be seeing clients at this location on Thursdays & continuing the Mon/Wed/Fri schedule at Dobson Rd. Online booking is available, but PLEASE take care to note that Thursdays will ONLY be in the Las Sendas office.  3654 N Power Rd, #133-7, Mesa  85215.