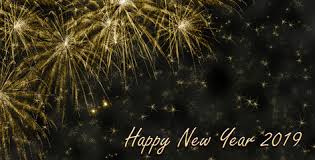 We want to take the opportunity to wish you and yours a 2019 full of love, health, joy and prosperity!  We thank you for your loyalty and are grateful to have earned your trust, support and friendship.
Kyle, Joan, Geri, Katrina, Sarah & Lauren
___________________________________________________
We are happy that many of you were able to take advantage of the great pricing for your filler and toxin fixes during our Holiday Event so we're going to focus primarily on package services that are optimal at this time of year!
Radiesse Dermal Filler - purchase one syringe and get the second at half off!  While supplies last (both syringes must be used on same treatment date)
Photofacials – it's a great time to purchase a series of three treatments for glowing, evenly toned skin!  $447 for a package of three!  (a savings of $150!)
Microneedling – Awesome anti-aging treatment that stimulates collagen to reduce pore size, acne scarring and fine lines. Best in a package if addressing scars/lines, purchase three for $447. Add PRP to your sessions for a total of $1047 (save $150 on either package!)
(Packages must be completed by April 30th, 2018)
Sclerotherapy – the gold standard for spider veins in the legs, this treatment is 15% off in January.