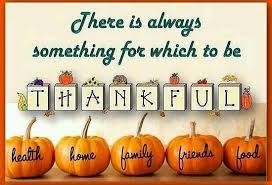 In this crazy, upside down world we now live in, there remains much to be thankful for - all of you, for starters!
Scottsdale & Mesa: Purchase two syringes of Radiesse and receive 25 units of Xeomin for free! (a $250 value)
Radiesse - a unique filler that offers immediate contouring plus stimulation of collagen and elastin for a natural and long lasting correction to volume loss and loss of skin elasticity.
Xeomin is known as the "pure tox", produced without the accessory proteins that may have an effect on developing tolerances to the medication.
Mesa Only: Laser Hair Removal
for the face and/or underarms.  With cooler weather now here, it's time to consider treating those pesky dark whiskers and underarms!  Enjoy 15% off single treatments or a package of six. (Sorry, we are not offering full body hair removal...just armpits and up)
Scottsdale Only: Spiced Cider Facial
 a delight for both the senses and it's nourishing and beneficial effects to the skin.  The enzymatic extracts promote cellular regeneration, skin brightening and pore tightening.  A great anti-aging treatment!  $120 (savings of $40)
Schedule now to take advantage of these great specials...must be purchased in November and may be used in December if schedule doesn't allow an appointment prior to the end of this month!
Because we may be booked out during the month of a given promo, we are honoring that sale price for an additional month providing you request the appointment and pay during the promo month.