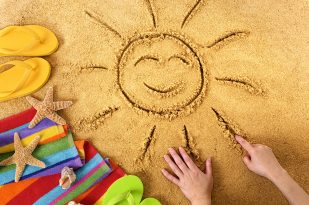 Wednesday, June 12th, is Dysport Day...all day long!  Make an appointment and purchase 60 units at $1 off per unit  and receive 25 units free - that's a $160 savings!  To make this deal even sweeter, those who participate will receive $100 off any Restylane filler purchased during the next 60 days!
Do you suffer from Hyperhydrosis (excessive sweating)?  Save $200 this month when treating the underarms to reduce sweat with Xeomin, Dysport or Jeuveaux!  Lasts for up to a year!
Versa, our answer to those of you who love Juvederm, is on special!  Just $400 with rebate all month long!
Microneedling is such an awesome treatment for anti-aging!  Add PRP this month for just $299 total...a screaming deal!
Don't forget Father's Day and brides - all want to look their best!  We offer gift certificates in a nifty little package for easy giving.  Skin care is always a great gift and the Hydrafacial, Fire & Ice Facial or AquaGold Facial bring a healthy glow to the face of any man or woman - awesome for everyone prior to special events!
CieloVIPeeps Membership is growing and those who've signed up are appreiating the benefits!  If you have questions, please don't hesitate to ask.
Kyle will be out of the office June 22 thru the 30th.  Cielo (both locations) will be closed the entire week of July 1st, so please plan your treatments accordingly.  🙂
Lastly, if you book online...any Tuesday or Thursday with Kyle will be at the Las Sendas location!!!