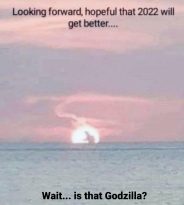 It's been a minute since our last "blog"...times have been WILD, friends...you know!
It seems that Covid-19 is the gift that keeps on giving.  Just when we thought we'd seen the worst of the  pandemic and come out on the other side, we are now faced with the fallout of shut downs, people opting not to return work and the subsequent disruptions in production and shipping.  Prices are climbing, and in some cases, our products and supplies have risen by up to 25% over the past two years.
In spite of annual price increases by the filler/neuromodulator companies, we have maintained our prices for years without increase.  However, it is now with some reluctance that we're forced to increase our prices on fillers and neuromodulators (Botox, Dysport, Xeomin).   We will be raising some fillers by $25 and the neuromodulators by $1/unit.
On the positive side, all of our products are now associated with a reward program (yep, Xeomin, Radiesse and Belotero purchases will now count toward future rewards!) to help offset your spend.  We will also continue to provide a monthly promotion and do a better job of getting that information out to you.
As a reminder, Kyle continues to work with the team at AZ Oculoplastic Specialists (AOS) in Scottsdale where she is available on Wednesday and Fridays.   Ali Ghafouri, MD is a renowned oculoplastic surgeon who provides outstanding facial cosmetic and reconstructive surgery.  They also have an array of aesthetic lasers to meet a variety of treatment needs provided by Kim Leavitt, LE and Sara Espinoza, LE.  The Hydrafacial system now resides in the Mesa location with our partner, Kristina Lee of Emerge Skin Spa. 
To book an appointment with Kyle: 
Cielo Aesthetics in Las Sendas Salon Suites, 3654 N Power Rd (Bldg 4, Ste 125), Mesa, AZ  85215. ..within the Victory Energy Wellness Center.  You can go directly to www.cieloaesthetics/myonlineappointment.com or by using the "Schedule Now" button on our website or Facebook page.  You may also call or text  480-494-5173 - please leave a message if she's unable to answer right away.
 AZ Oculoplastic Specialists, 9431 E Ironwood Square Dr, Scottsdale, AZ  85258.  Please call 480-905-1010 as online appointments are not yet available.  It is best to call them directly as they have up to the moment availability options for you.