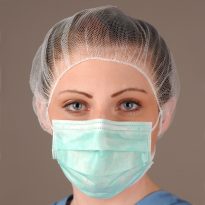 As the media outlets present more information regarding what's been determined a global pandemic situation, I wanted to communicate the importance of the following:
There is currently no vaccine to prevent COVID-19.  However, general practices of good health and illness prevention are key to limiting the spread of respiratory diseases, including:
Avoid close contact with people who are sick with any respiratory symptoms
Frequent hand washing (20-seconds, with soap and warm water), or hand sanitizer
Avoid touching of eyes, nose, and mouth
Cover your cough or sneeze with tissue, then throw tissue in the trash (then wash hands)
Clean and disinfect frequently touched objects and surfaces using a cleaning spray or wipe
Stay home if you are sick…and do not return to work or social settings until you are at least 48 hours symptom-free
Avoid travel to countries on the CDC's Travel Health Notice list (all three levels)
Stay informed and follow any updated best practices put forth by public health officials, such as social distancing and avoiding all unnecessary travel.
We take great care in preventing infection…washing hands and using hospital grade disinfectant to wipe down surfaces (table, counters, etc,) between clients.  We will of course be especially diligent during this healthcare crisis.  However, while we all love our Botox and fillers, the fact is that they aren't emergent and can certainly wait a few weeks.  It's not worth exposing yourself or others to unnecessary risks at this time.
If you aren't feeling well, we ask that you please cancel your appointment. The nature of the treatments we provide is quite intimate.  We care about you - and because we do, should you arrive with any evidence of respiratory symptoms, you'll be gently sent away without treatment.  We will afford you all the same courtesy, as well.